'Totally out of favor': Trump hits out at 2024 rivals, possible indictment at Waco campaign rally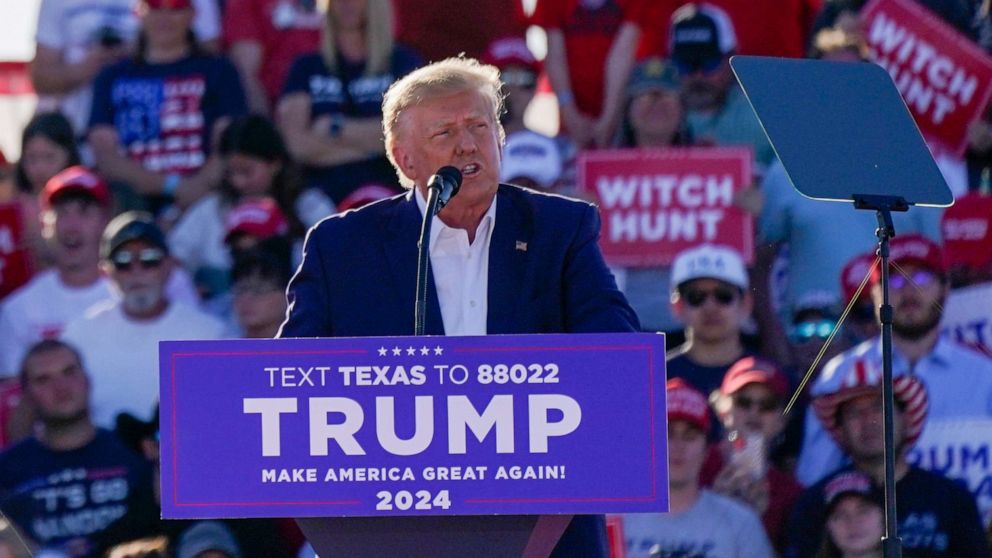 Former President Donald Trump addressed his supporters in Texas on Saturday as he faces a possible indictment.
"If we don't win the next election in 2024, I truly believe our country is doomed," Trump said. "I think it's doomed. Prosecutorial misconduct is their new tool, and they are ready to use it at levels never seen before in our country."
The rally at Waco Regional Airport was billed by his team as the first of his 2024 campaign, though he has held smaller events in Iowa, New Hampshire and North Carolina.