Exceptional Revelation Of The New Brand Ambassador Of 1XBET In Cameroon: An Unforgettable Ceremony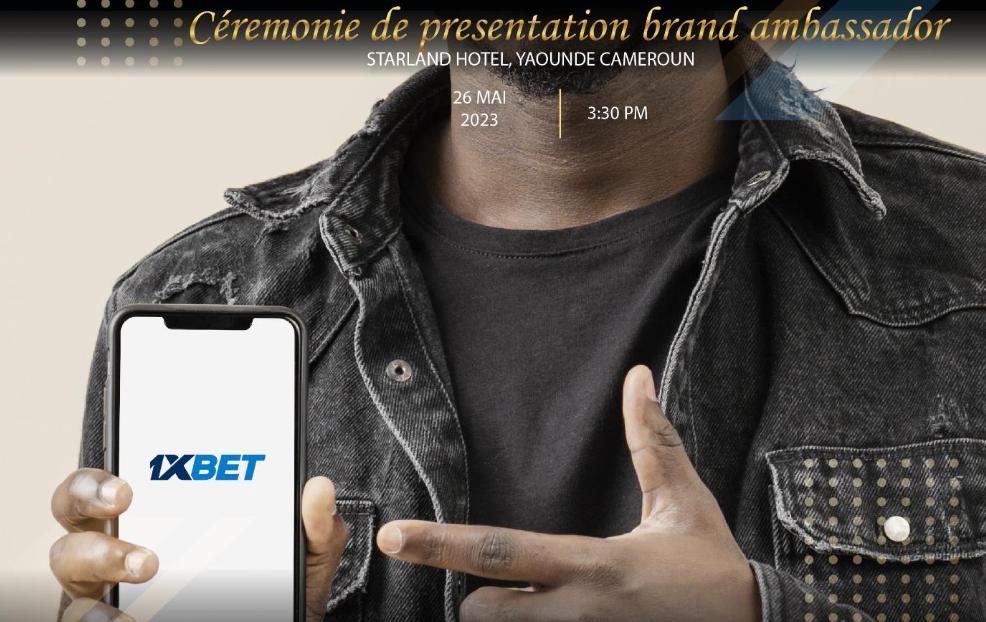 In the heart of the vibrant capital of Cameroon, Yaoundé, an event of paramount importance is preparing for tomorrow.
The STAR LAND HOTEL BASTOS, Yaoundé will host the presentation ceremony of the new brand ambassador of 1XBET, a key event that promises to be as dynamic and exciting as Cameroon itself. This historic moment will be documented on our platform, 237online.com, bringing live coverage to our readers.
A promising program
Preparing for the big event
The ceremony begins at 3:30 p.m., with the establishment and reception of the guests. Guests will be welcomed by orchestral entertainment, creating an atmosphere that is both festive and sophisticated. The 1XBET team will enter at 4:00 p.m., followed closely by the General Manager of 1XBET at 4:30 p.m. The arrival of the brand ambassador, the highlight of the event, is scheduled for 5:00 p.m.
An exceptional partnership is revealed
After a warm welcome from the General Manager, the presentation of the 1XBET brand ambassador partnership project will begin at 5:25 p.m. This expected reveal will include an introduction to the brand ambassador and an in-depth explanation of the proposed partnership.
Interludes and entertainment
The evening program will be punctuated with interludes to maintain the atmosphere. A comedian will provide an interlude at 5:40 p.m., while a musician will close the official events at 7:05 p.m. These moments of relaxation will be followed by a press conference at 7.30 p.m. and a cocktail reception at 8 p.m.
Signing of the partnership agreement
Celebration of the partnership between the Brand Ambassador and 1XBET
The Managing Director of 1XBET will deliver a speech at 6:00 p.m., marking the climax of the ceremony with the signing of the partnership agreement with 1XBET. The photo session scheduled for 6:30 p.m. will capture this memorable moment.
To learn more about this exceptional ceremony and stay up to date on the latest news from Cameroon, stay connected to 237online.com. We look forward to sharing these unique moments with you, and helping to make this ceremony a resounding success.
Maurice Nguea / 237online.com
Related